Experienced and qualified tree surgeons 
The Anstee name is synonymous with all aspects of tree felling, surgery and related services across South Wales. We are proud to be one of the longest established tree care companies in the area and have many loyal clients who come back us year after year.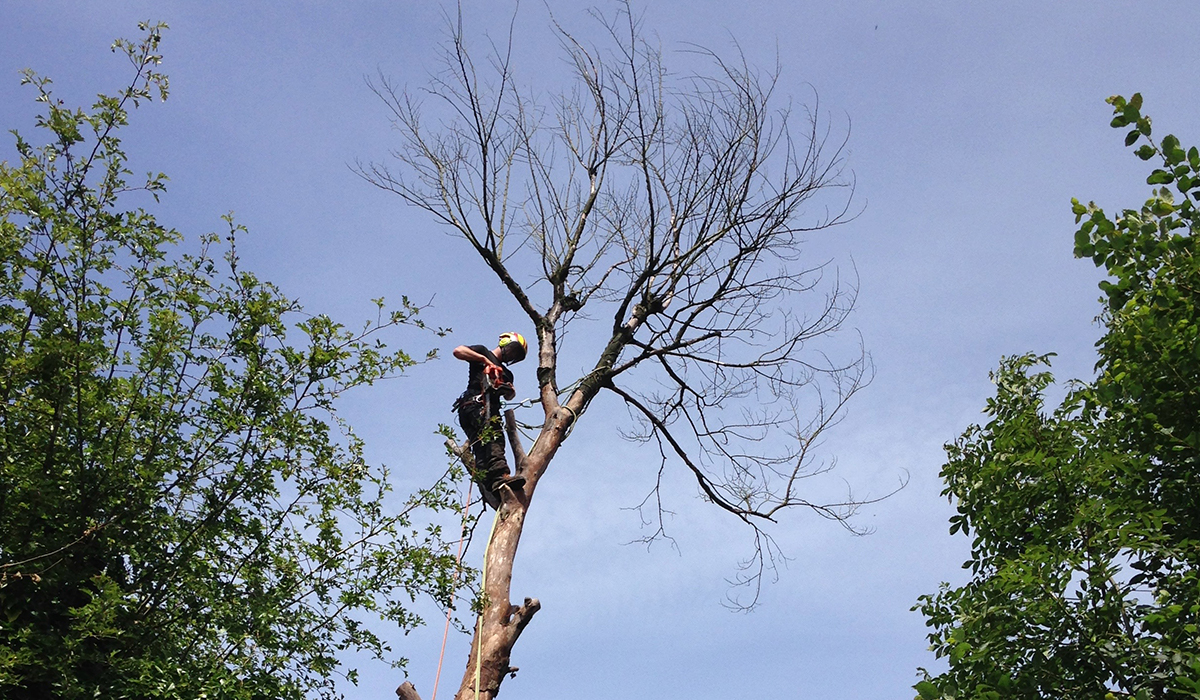 As well as domestic customers, we also work with commercial and public sector organisations, ranging from schools to tourist attractions. We are highly experienced in undertaking the most challenging tree operations on time and budget, including those involving dangerous and hazardous trees, and roadside work with traffic management.
All our work is conducted in accordance with Forestry Industry Standards Association (FISA) guidelines and BS3998. We also work with ecologists to meet specific ecological protection needs.
The A-Z of our services

We offer the following A-Z tree and related services across South Wales: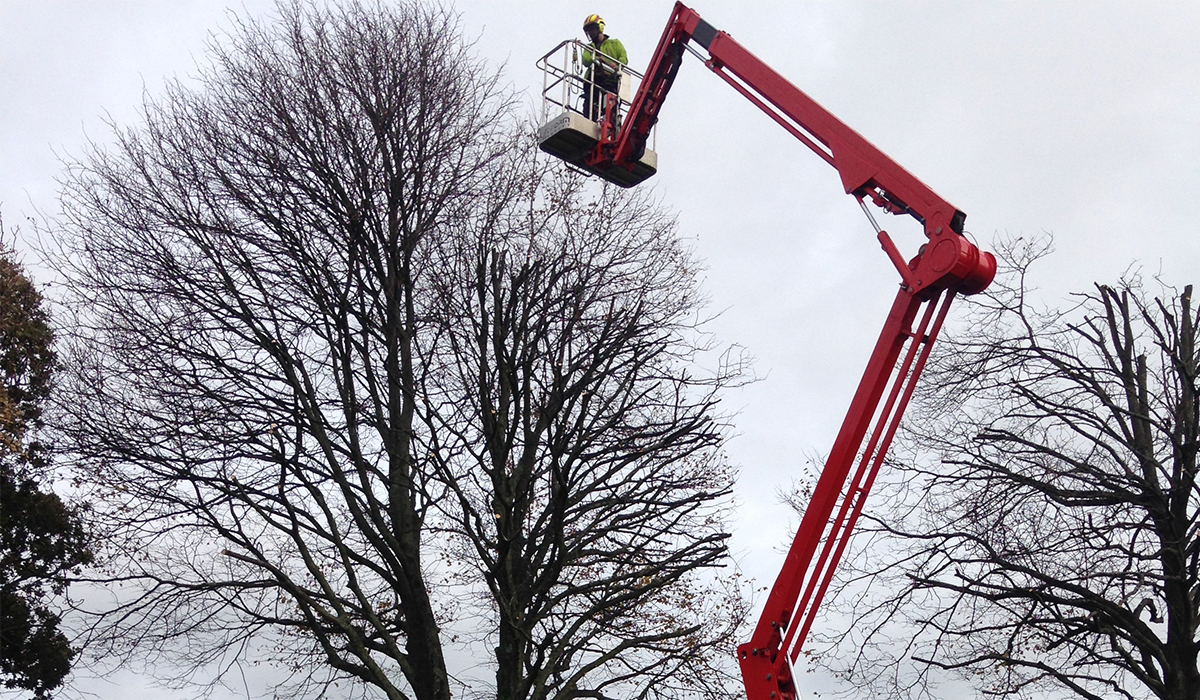 Canopy/crown reduction
Reducing the overall size of the tree.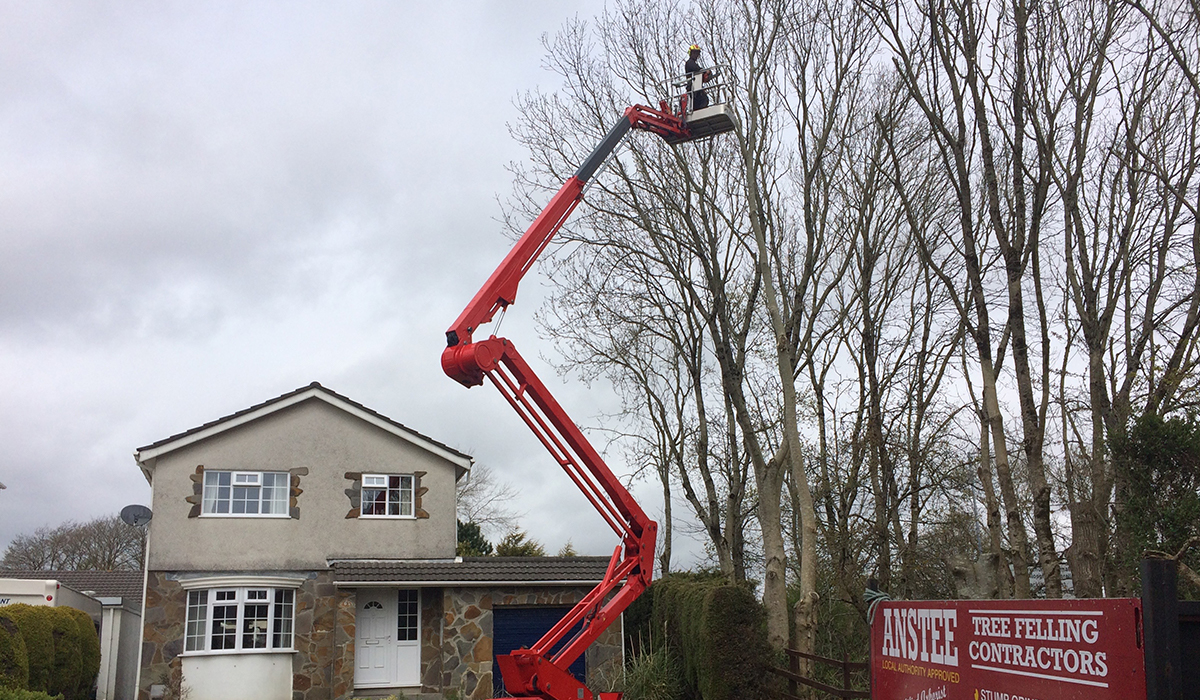 Crown lifting
Removing lower branches to allow more light through, help maintain shape, or to prevent the tree from being damaged by passing vehicles.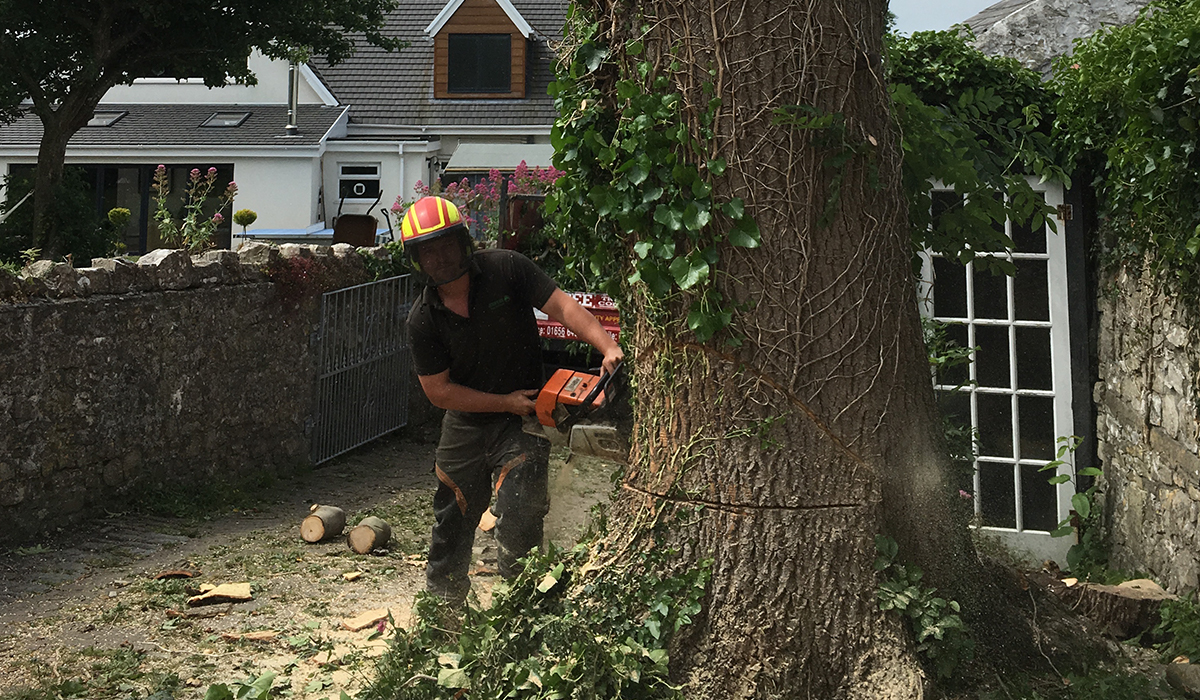 Dangerous tree work and removal
Including dead, decayed and problematic trees.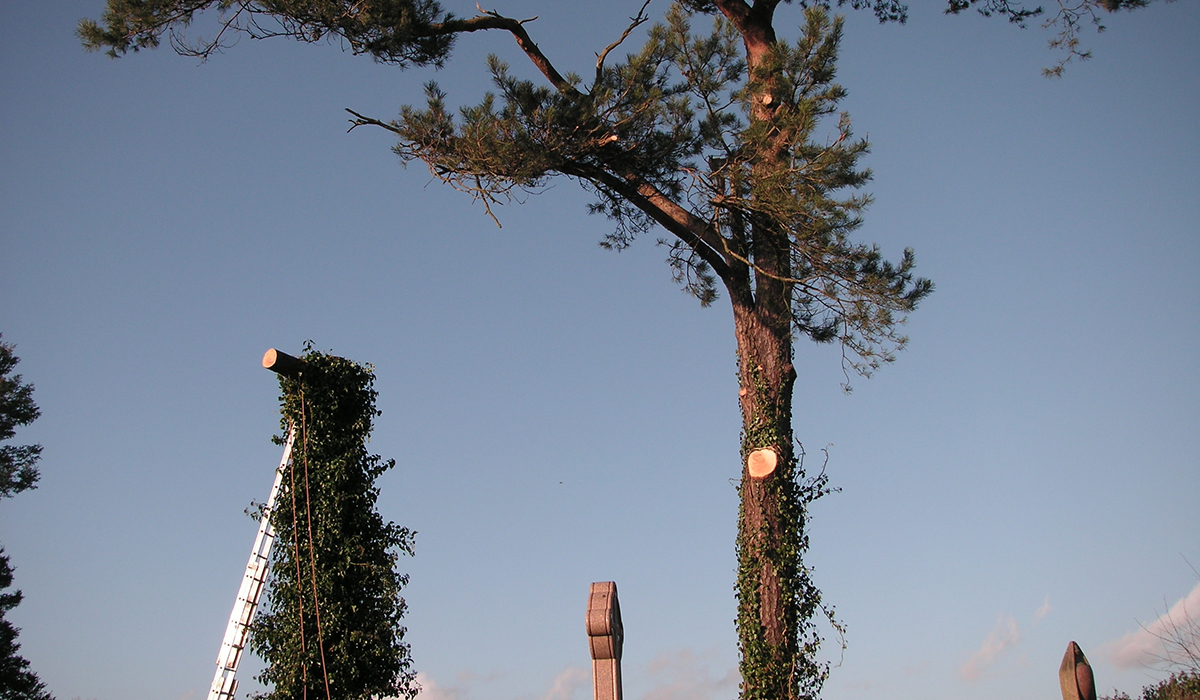 Dead wooding
Removing dead wood from the tree in order to maintain safety within the drop-zone of a tree canopy.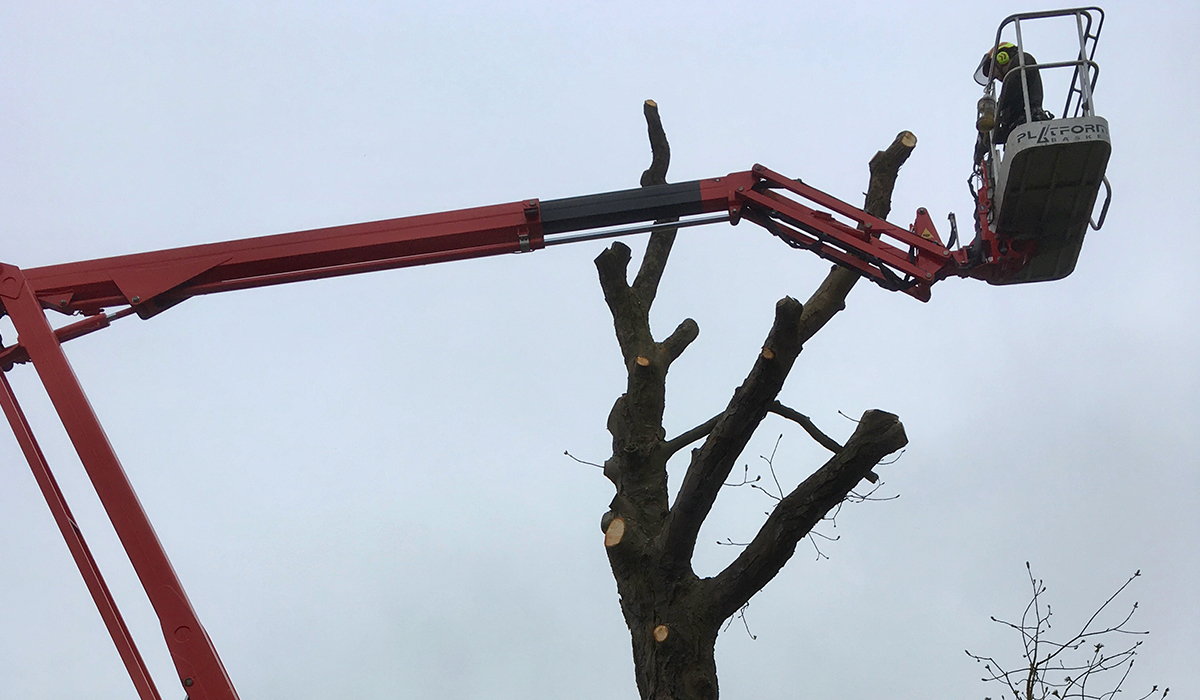 Dismantling
Controlled felling by means of lowering down with pulley block and flying capstans. A cherry picker can also be used where space allows.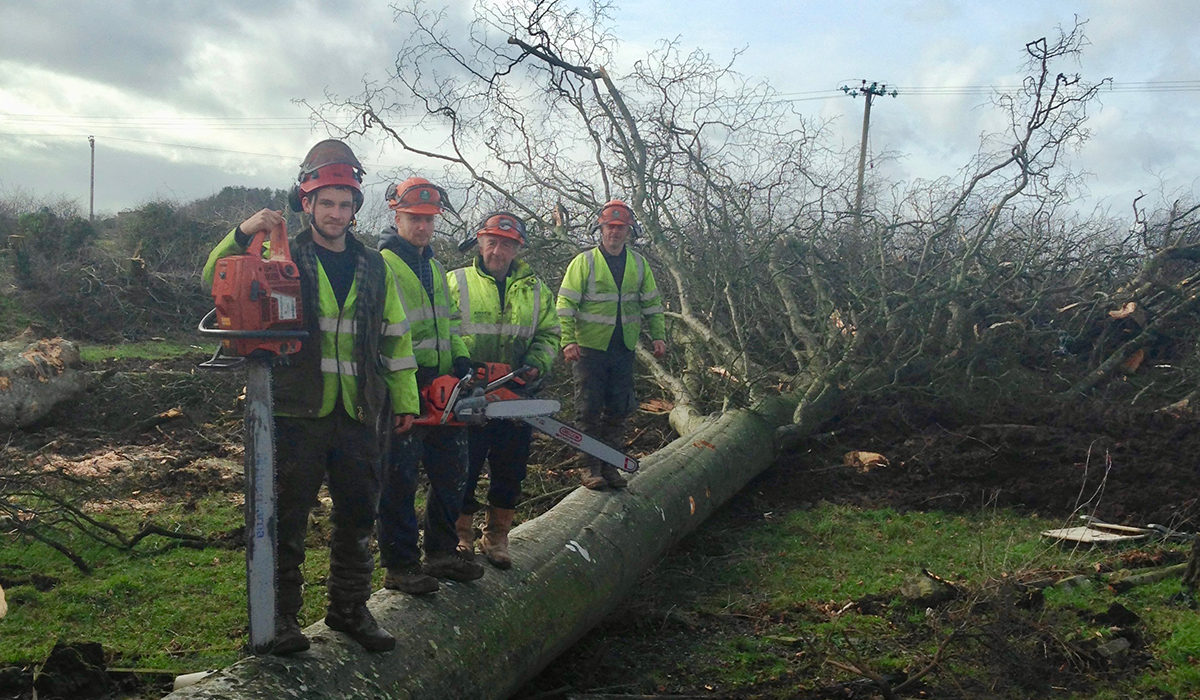 Emergency tree work
24/7 call out to recover fallen, damaged or dangerous trees.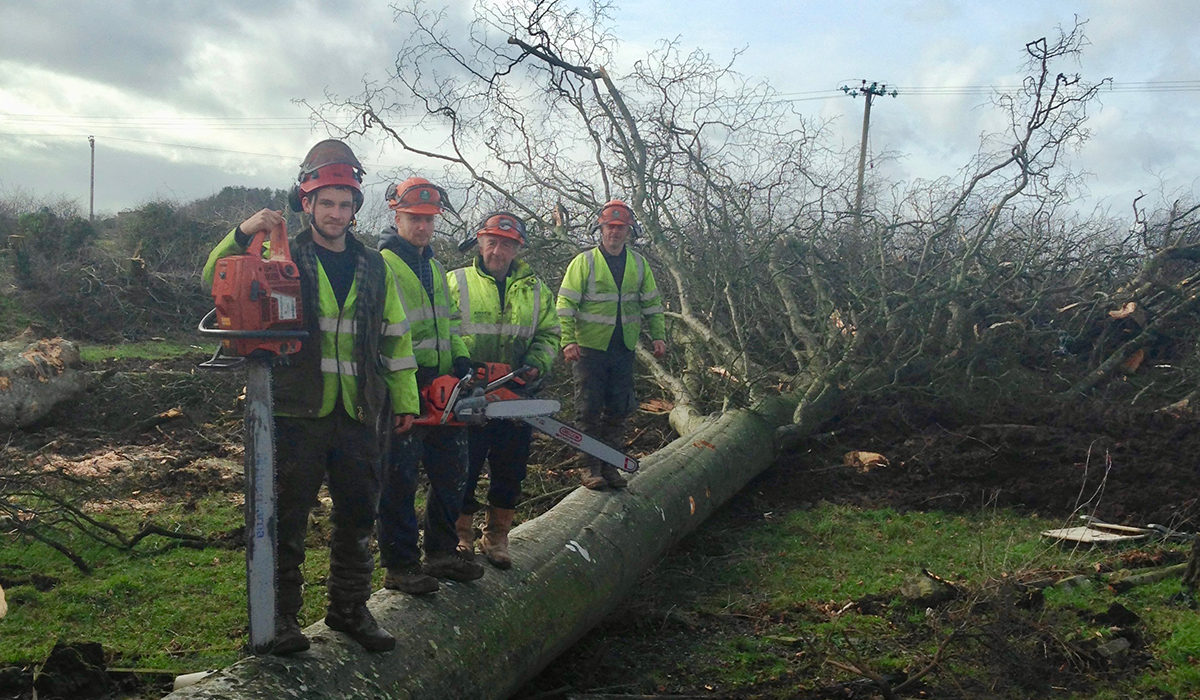 Felling
Complete removal of the tree in a single straight drop or sections.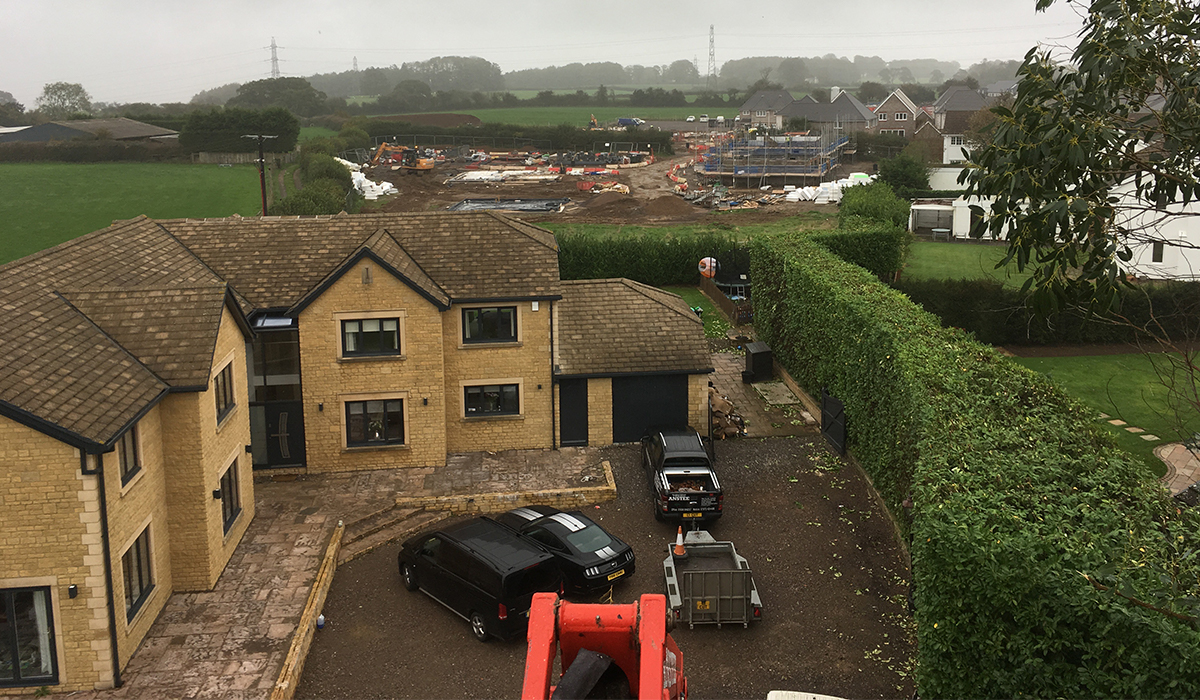 Hedge cutting
A professional hedge cutting service for all types of hedges.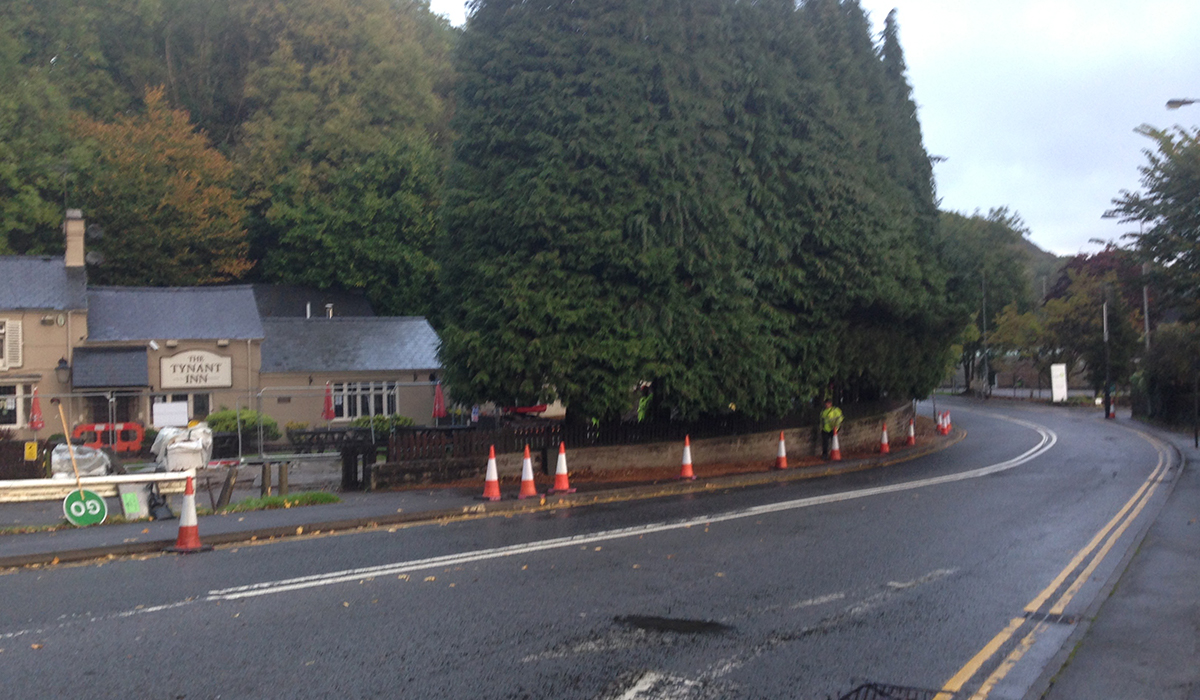 Hedge removal
From small hedges that are no longer required, to large conifer hedges that have been left to grow uncontrolled for years, we can easily remove hedges of all sizes.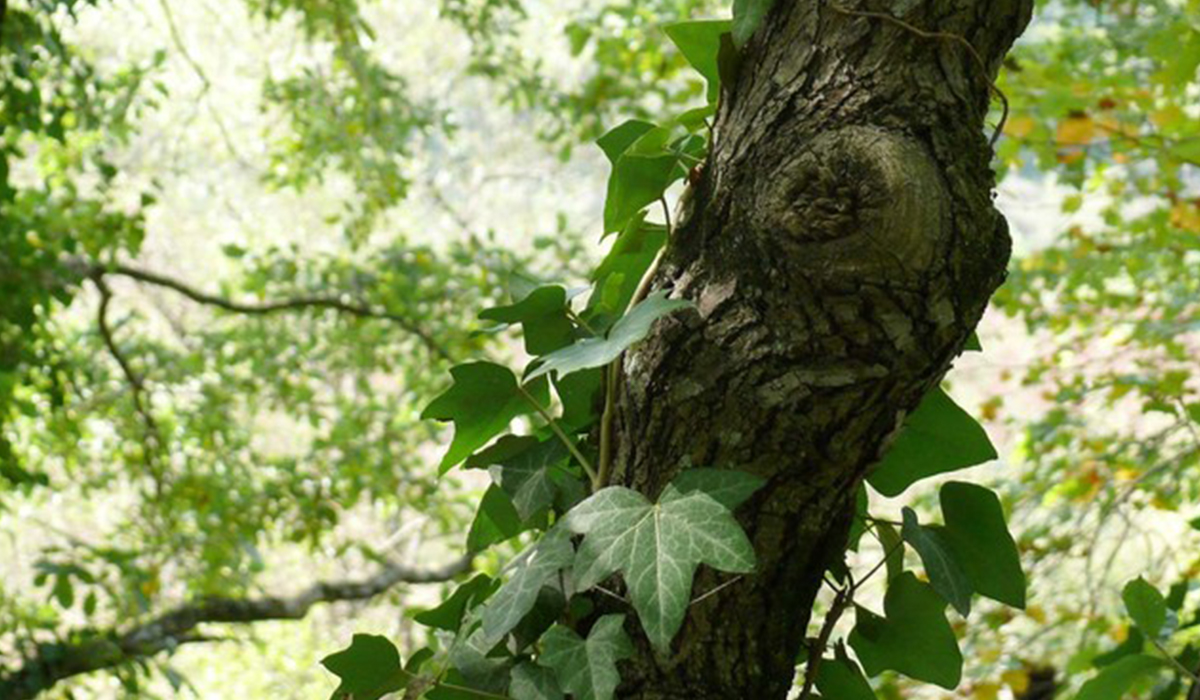 Horticultural consultancy
Specialist advice regarding regeneration and replanting of areas by our qualified Horticulturalist.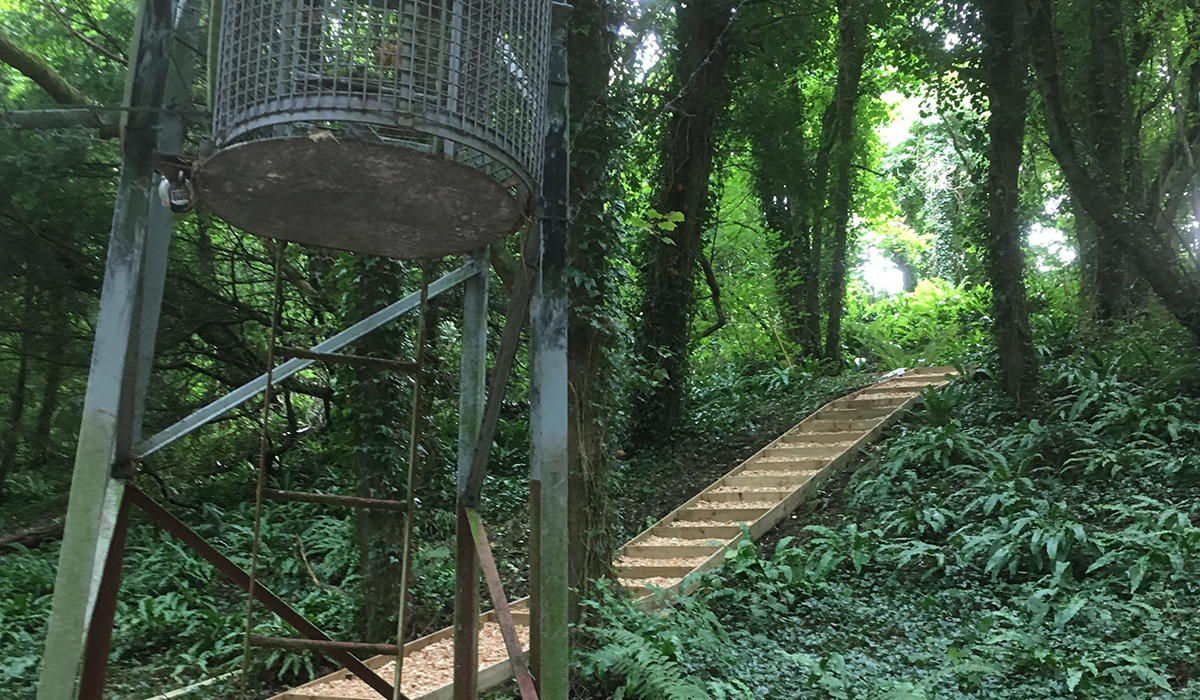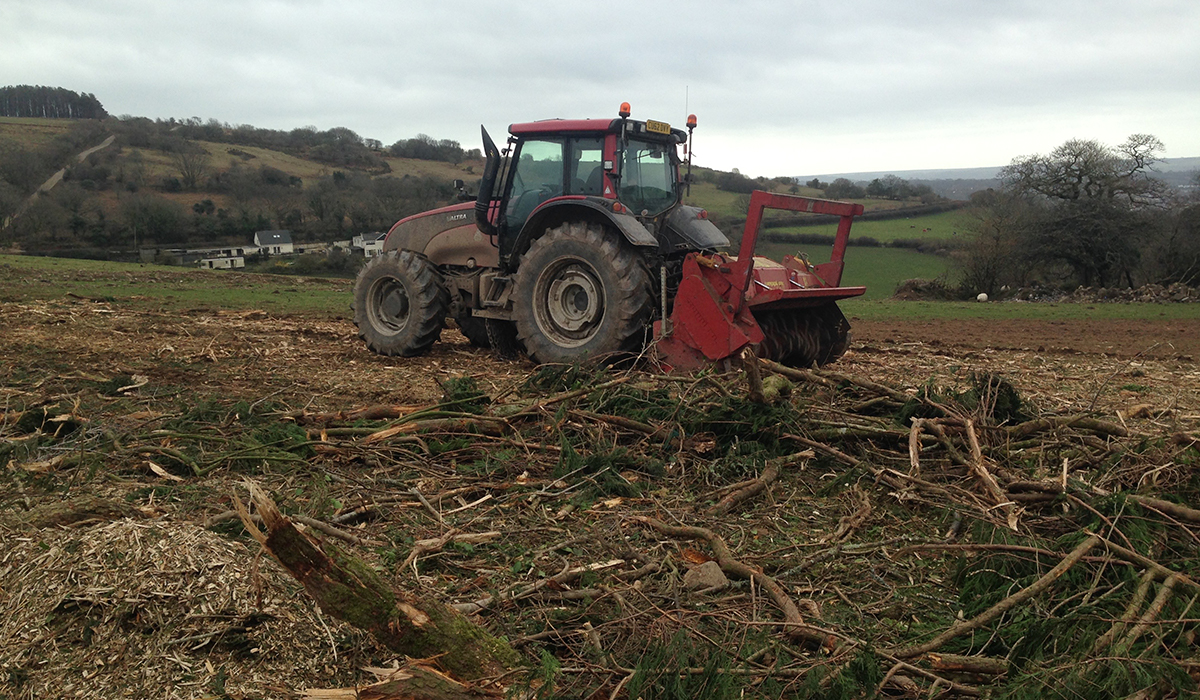 Mulching
Quick and effective clearance of densely populated areas of scrub, vegetation and trees up to 7" in diameter.
Find out more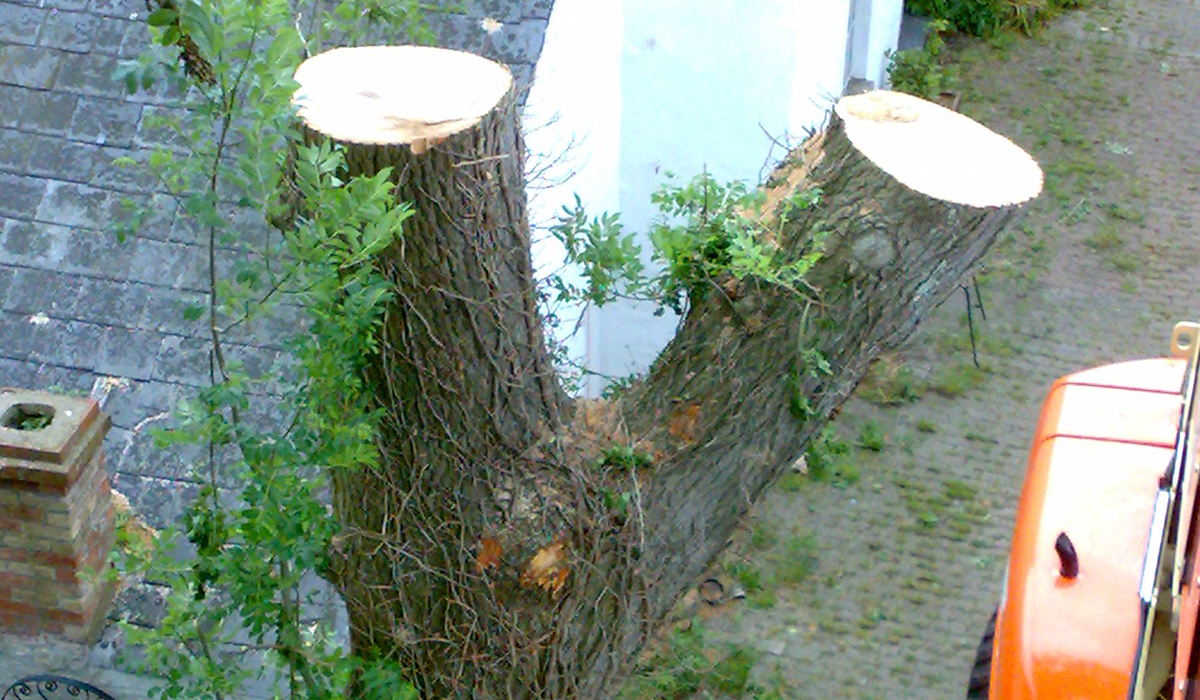 Pollarding
Substantially reducing the overall size of a tree, only applicable to certain varieties.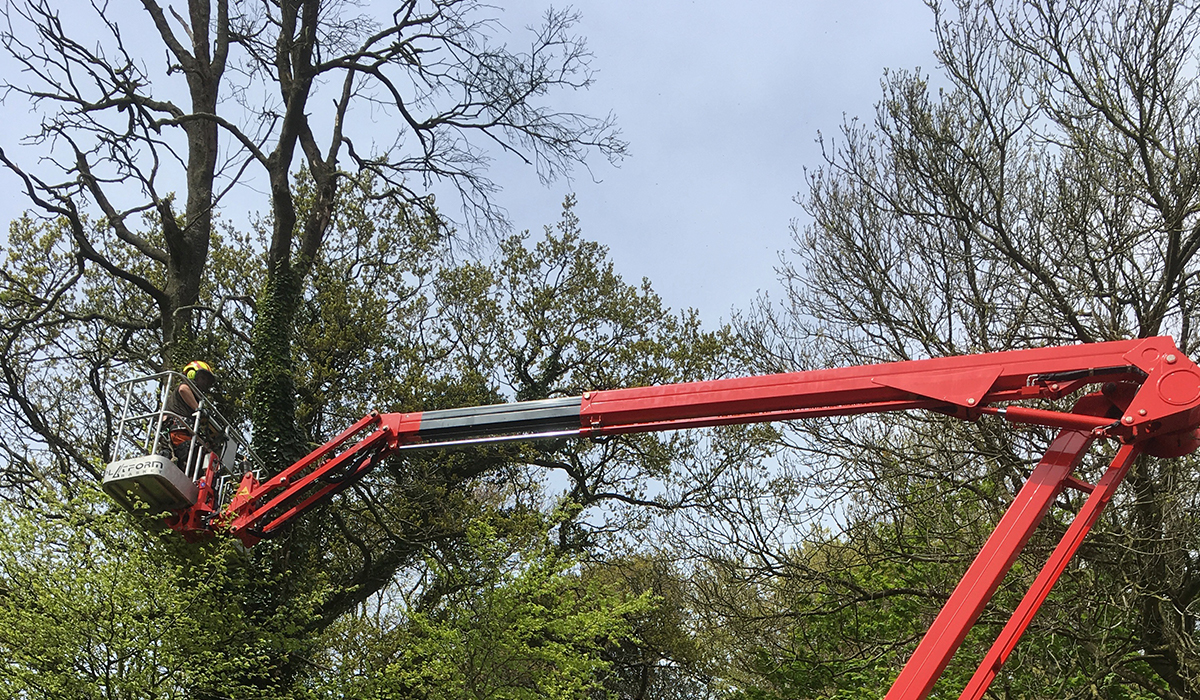 Pruning
General tree maintenance, including selective removal of branches to maintain shape and overall health of the tree.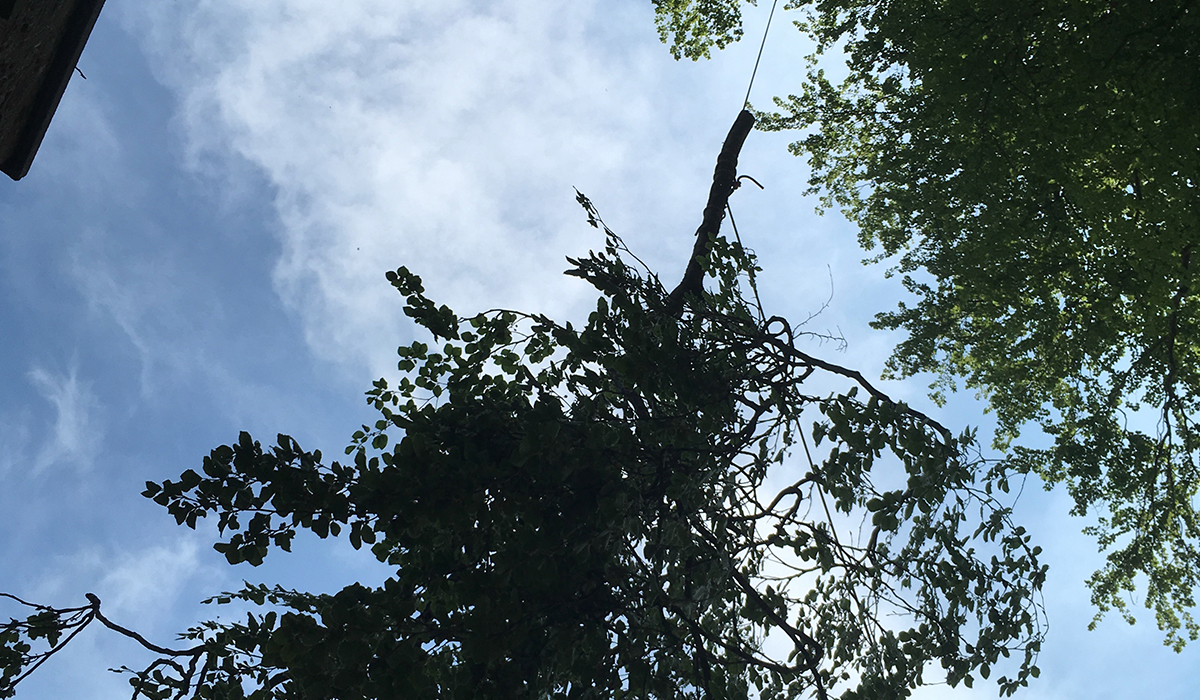 Select thinning
Removing particular trees to make room for the growth of others and promote optimum woodland management.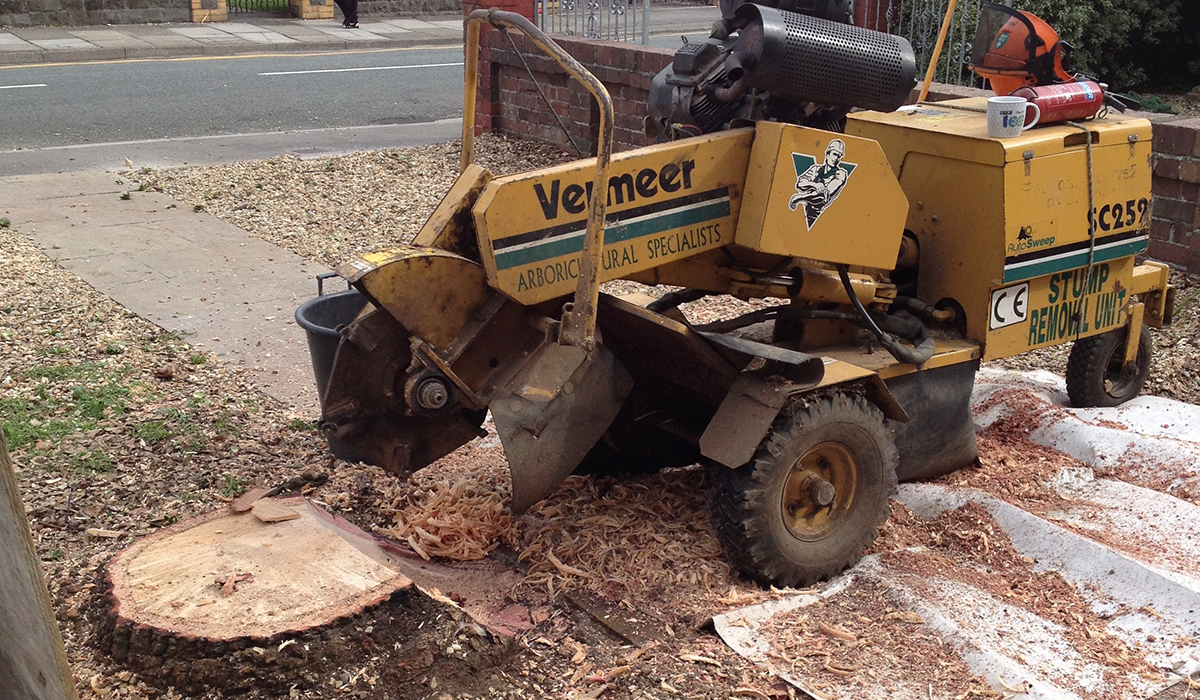 Stump removal
Grinding a tree stump down to a mulch-like material.
Find out more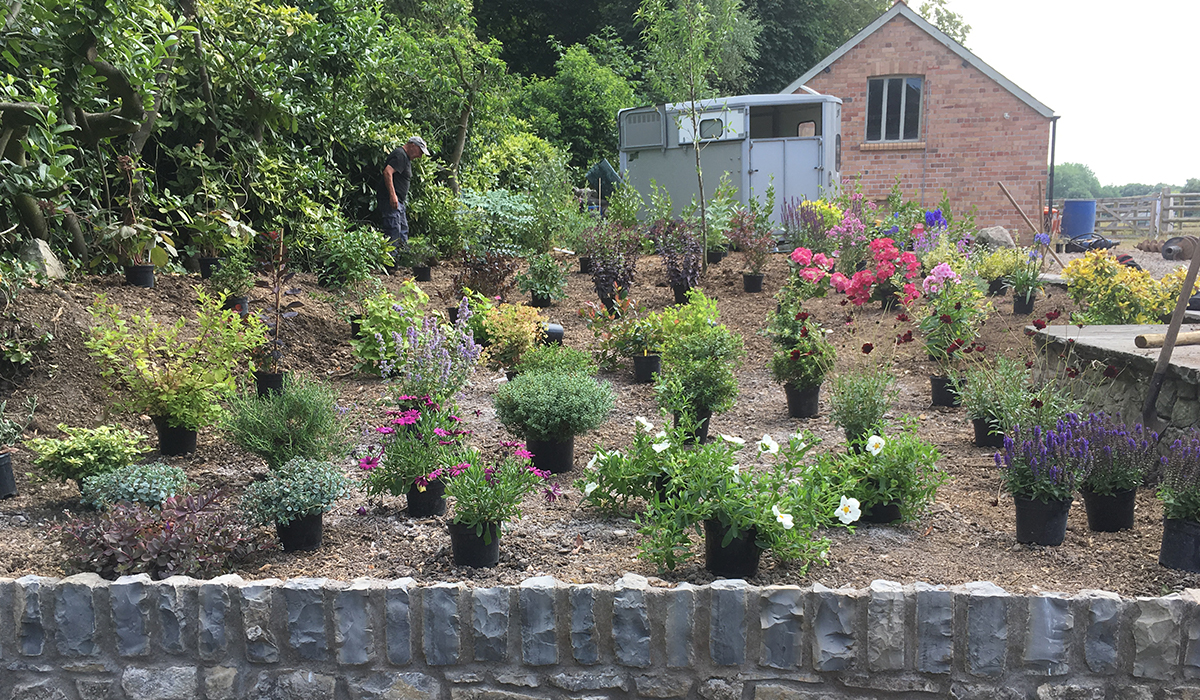 Tree and shrub sourcing and planting
We can advise on what trees/shrubs would be suitable and plant according to your requirements.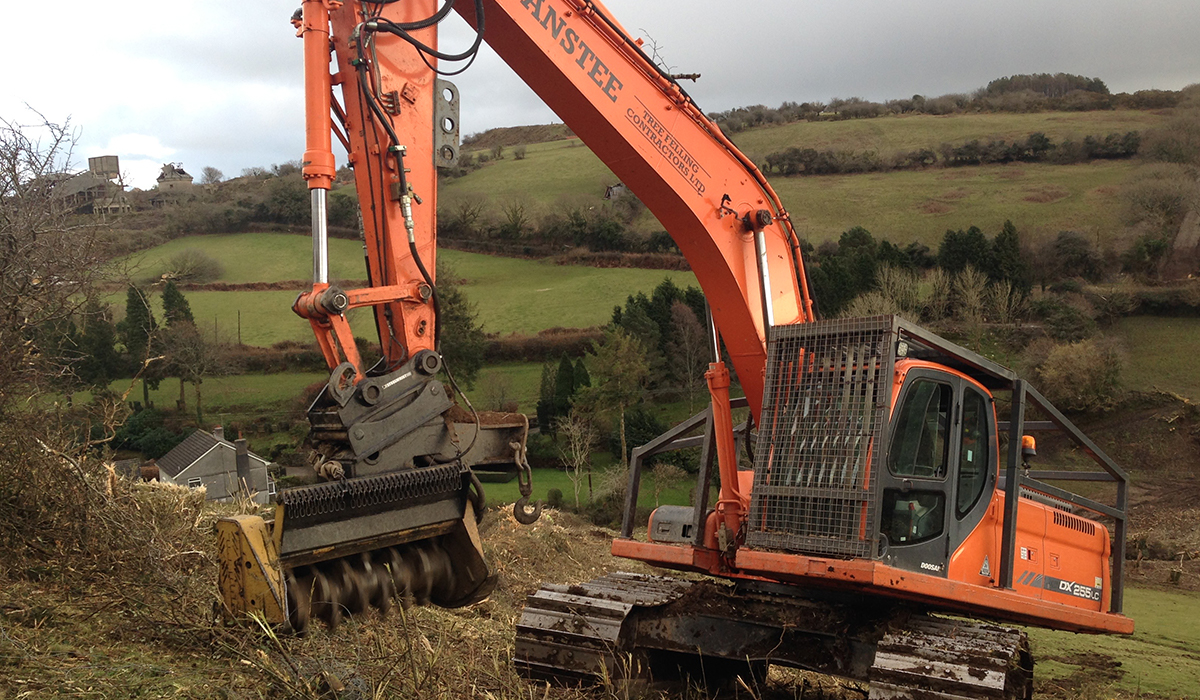 Tree clearance
Mechanical felling and removal of trees in large, densely populated areas using an excavator and tree shears.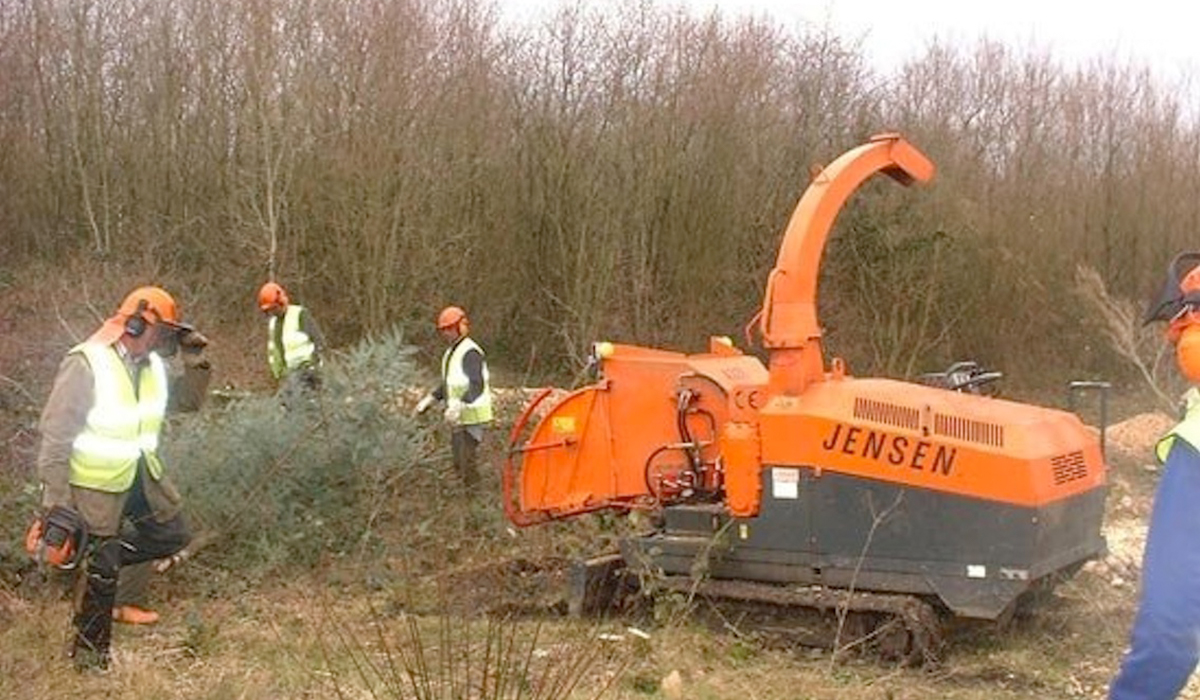 Wood chipping
Chipping trees of all sizes. We have a tracked chipper for domestic and small tree jobs, as well as a specialist whole tree chipper to chip very large trees up to 1 meter in diameter with ease and speed.
If you have an enquiry based on a service not listed above, please don't hesitate to ask. While the above list is comprehensive, it is not exhaustive.
Get a tree surgery quote
We offer tree services across South Wales, including Bridgend, the Vale of Glamorgan, Rhondda Cynon Taff, Cardiff and Swansea. We are happy to visit your home or premises to provide our professional opinion and a no obligation quote.
Please call 01656 646257 or email info@ansteetreefelling.co.uk to arrange a convenient time.
Alternatively, you can use our online enquiry form.
Enquire now