Tree stump removal South Wales
We provide a professional stump removal service across Bridgend, the Vale of Glamorgan, Rhondda Cynon Taff, Cardiff, Swansea and the surrounding areas in South Wales.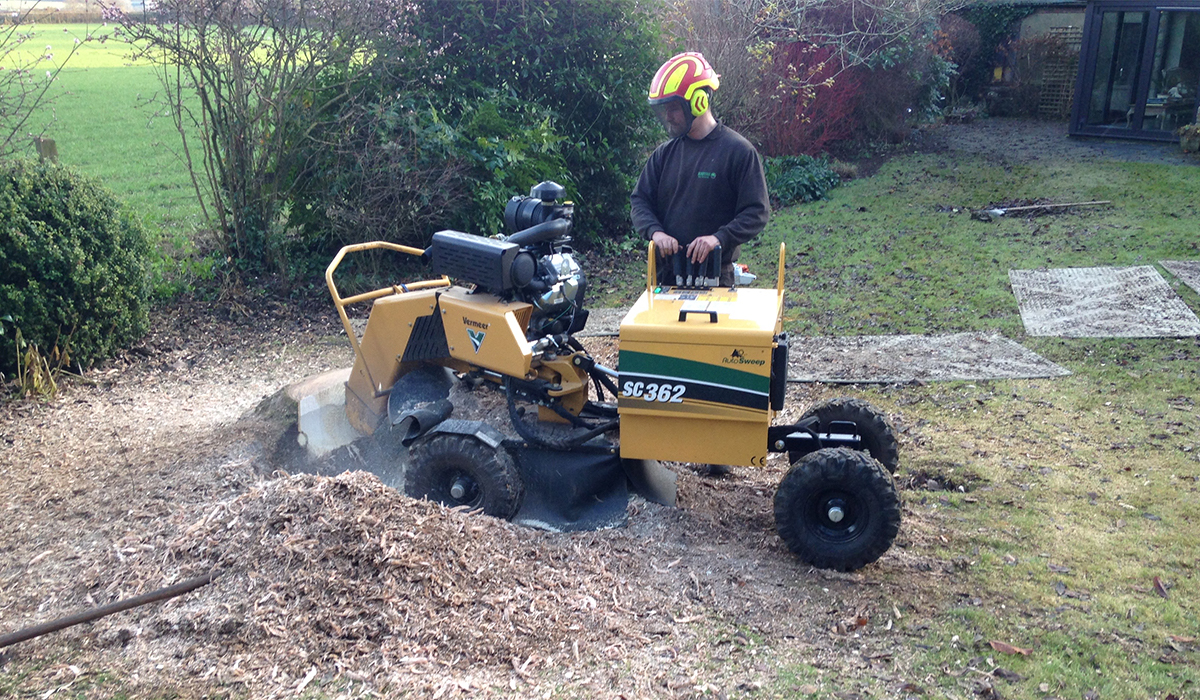 Whether you choose to remove a tree or are left with no choice due to decay, disease or storm damage, there are many reasons to have your tree stump ground:
Tree stumps can be unsightly, particularly if they are within a prominent or lawn location
Stump removal allows building or landscaping works to take place
Tree stumps and roots can pose a trip/health and safety hazard
Removing stumps reduces the risk of Honey Fungus due to decaying root matter, as well as unwanted insects
Most broad-leaf varieties will regenerate from the stump. Stump grinding is the only way to be sure all remains of the tree are permanently and safely removed. This can allow you to make good use of the area in the future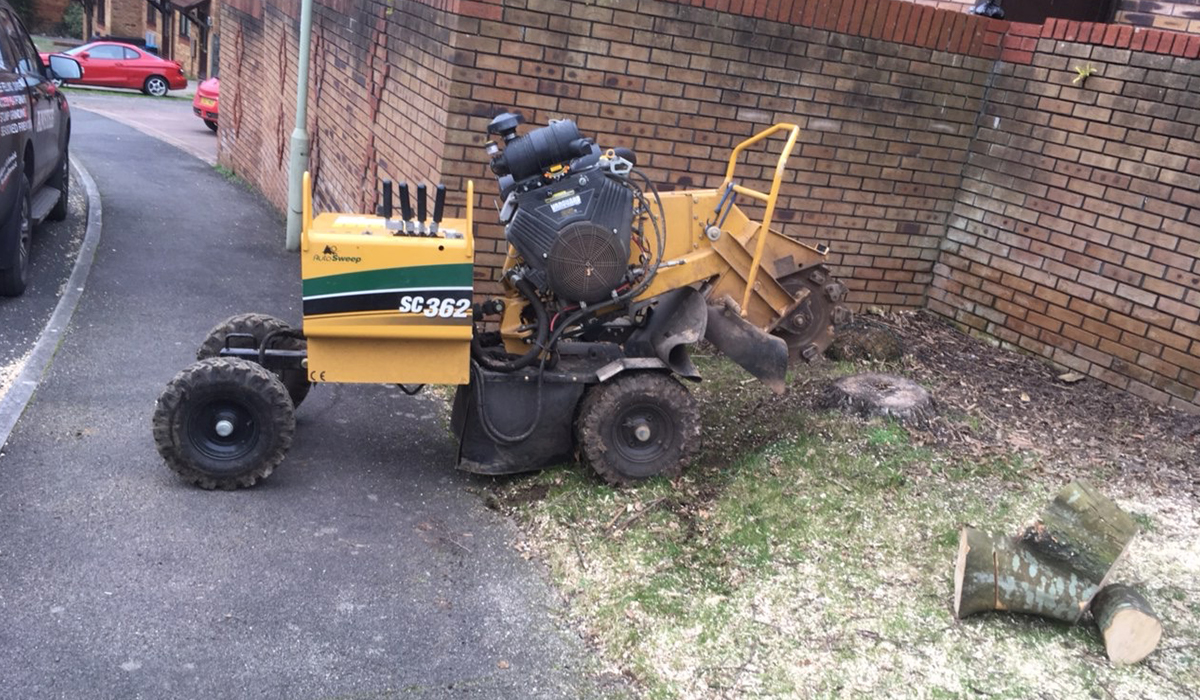 Our stump grinding and removal process
Our stump grinding service is the final step and finishing touch for tree removals.
Our specialist stump removal machine will quite literally grind and break the stump down into a mulch-like material. 
Once we have ground out the main root bowl of the tree, you have three main choices:
We can leave the stump and root arisings to decompose in situ
We can remove the waste and fill the remaining hole to make the ground level. If the ground is part of a lawn, we can apply grass seed or turf
We can source and plant a new tree 
Get a stump removal quote
We offer stump grinding across South Wales, including Bridgend, the Vale of Glamorgan, Rhondda Cynon Taff, Cardiff and Swansea. 
For a no obligation stump removal quote, please call 01656 646257 or email info@ansteetreefelling.co.uk. 
Alternatively, you can use our online enquiry form.
Enquire now